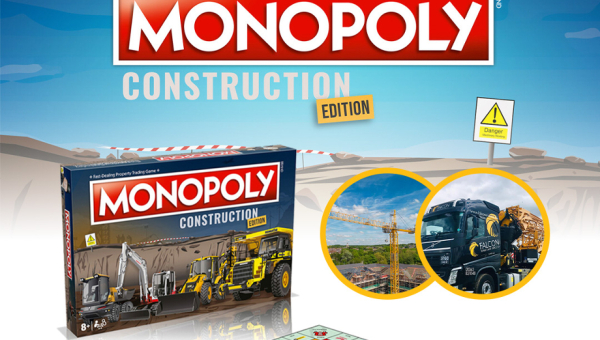 Falcon Cranes Meets Monopoly
We're Excited to announce that we've joined the board of the New Monopoly Construction Edition! Get ready to strategise, negotiate, and dominate the construction industry in this new edition.

Roll the dice, buy, sell, and trade construction companies, and make your way to becoming the ultimate property owner! And who knows, you might even encounter us on the board!
For any enquiries,
Please contact 01362 821048 or email This email address is being protected from spambots. You need JavaScript enabled to view it..